If you are an employee or former employee of a ministry,  office of the legislature and other public sector organization covered under PIDA, you have options for reporting wrongdoing – internally or externally. It is your choice."
To view the organizations covered under PIDA, please click here.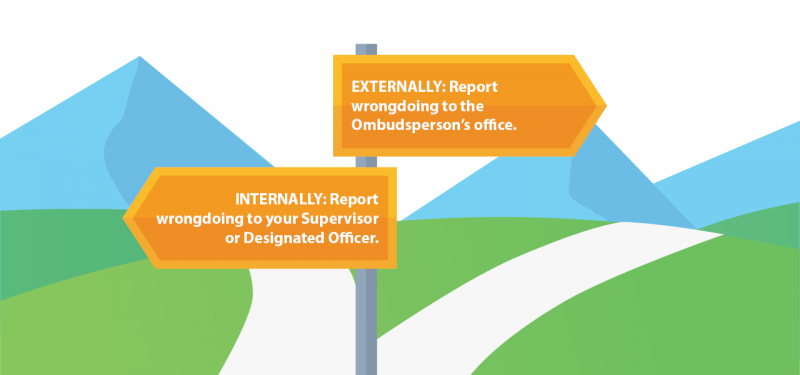 You do not need to complete any internal process with your organization before contacting the Ombudsperson's office.
The Ombudsperson only investigates reports of wrongdoing received from employees. Reports of wrongdoing made to your supervisor or Designated Officer will be managed by the Designated Officer for your organization.
In circumstances that pose an imminent risk of serious danger to the health and safety of people or the environment, employees can make a public report of wrongdoing only if prior approval has been received from the Provincial Health Officer, Emergency Management BC, or the police.